Teal Monogrammed Color Guard Raglan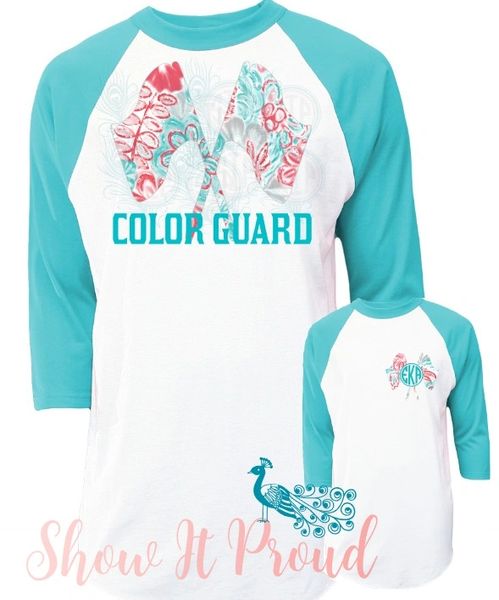 Teal Monogrammed Color Guard Raglan
Show It Proud original design.
Treat your favorite color guard member with cute baseball t-shirt. The back of the shirt has the swing flags in the pattern shown with COLOR GUARD in teal. The front of the shirt features pocket size swing flags with monogram.
Traditional female monograms are in the format of firstLASTmiddle. The initial for the last name goes in the middle and is flanked on each side with smaller first initial and middle initial. Ex: kBm k is the first name, B is the last name and m is the middle name.
T-shirts are unisex size and run a bit long.
5.5 oz. midweight 50/50 cotton/poly jersey
Please note that the faint pattern on the flags is a watermark to deter theft of SIP original designs.
Featured Products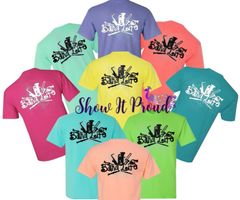 Band Life T's
$18.00